C&L Aviation Group - Accounting Manager
C&L Aviation Services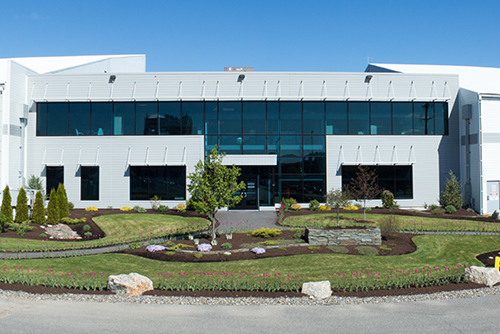 Accounting Manager
C&L Aviation Group, a growing international aviation company, has an opening at their Bangor, Maine office for a full-time Accounting Manager.
The Company
C&L Aviation Group was founded more than 25 years ago as an aircraft parts distributor servicing the regional airliner market. Today the company has expanded beyond its original location in Australia to become a global aviation services and aftermarket support provider, focused on regional and corporate aircraft with additional locations throughout the United States and Europe.
Presently headquartered in a state-of-the-art 140,000 square foot facility at Bangor International Airport in Maine, the company saves customers time and money by offering a one-stop solution for sales, maintenance, avionics installations, interior refurbishments, exterior paint, component overhaul, and parts. Related services include corporate aircraft sales, charter, and management.
We hire the hardest working, most knowledgeable people in their field which has been the key to our exceptional growth. If you have an entrepreneurial spirit and drive to successfully accomplish goals in a fast-paced environment, we would like to get acquainted.
The Position
Accounting Manager – Reporting directly to the Controller
The Accounting Manager has immediate responsibility for:
Maintaining existing accounting and reporting systems that properly reflect the financial position of the C&L Group.
Ensuring compliance with GAAP
Supervise accounting staff
Accountabilities
Manages the accounting and reporting functions of the Group by:
Providing accurate and timely financial information
Ensuring the continued maintenance and development of internal control procedures to provide for the protection of Group assets
Responsible for the preparation of month-end financial statements
Assists in coordinating the preparation of all requested documents for the Groups external financial statement audit
Recommends accounting policies for the Group
Maintains the Group's fixed asset records and related depreciation schedules
Maintains the Inventory Details
Participates with personnel throughout the Group as necessary, to assist in the resolution of accounting and financial management issues
Oversees the supervision, training, and evaluation of accounting department staff
Performs general ledger reconciliations
Assumes additional responsibilities as requested including, but not limited to the following:
Assists with special projects and assignments related to financial decisions
Assists in ensuring that the Group is in compliance with local, state, and federal regulations
Ensures continued maintenance and development of internal control procedures
Provides financial management support for projects as requested by the controller
Competencies
Leadership – Motivates, mentors, and encourages others; delegates routine and important tasks and decisions, shares information, creates an inclusive environment, recognizes success
Managing for Results – keeps team accountable for actions, provides resources and support, applies clear and consistent performance standards
Adapts to change, is open to new ideas, takes on new challenges, handles pressure, adjusts plans to meet changing needs
Deals with others in an honest manner, is accountable for actions, maintains confidentiality, and supports company values
Has good listening skills
Bachelor's degree with an emphasis in finance, accounting, or economics required. Master's degree or additional professional designation (e.g. CPA or CMA) highly preferred
Minimum of five years of accounting, audit, and financial experience required with a demonstrated familiarity with accounting principles and corporate taxation
Significant work experience having been gained in a commercial environment
Comprehensive knowledge of broad-based financial functions in addition to financial accounting standards required
Strong communication and presentation skills required
Conceptual ability and the ability to handle problems
Some experience in the aviation industry would be a definite advantage but is not a requirement
This is a Full-Time Position and includes the following benefits:
Medical
Dental
Life Insurance
Long-Term and Short-Term Disability
401k
To apply for this position please submit your resume and cover letter to resumes@cla.aero.
APPLY NOW